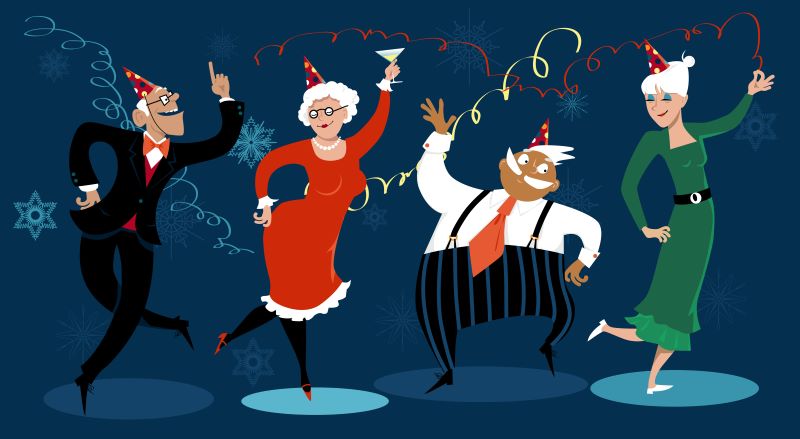 The holidays can be a lot of fun. Festivities, decorations, and delicious food await. Along with the holidays, unfortunately, are colder days, longer nights, and more hustle and bustle. The joy and relaxation of the holidays are preceded by preparations that wear on the body. The cold weather can sap the fun for those with joint pain. Fortunately, there are ways to mitigate that pain and allow the fun to continue to the new year.
Hot and Cold Compresses
Primary first-aid treatment for joint pain is an excellent start. Making use of ice packs, heat compresses, and allowing time for rest are all as helpful during the holidays as any other time of year. Using analgesic creams and pain relievers can help, but avoiding dependency is essential to prevent worsening issues or increased pain.
Exercise or Not?
While it might seem like exercise would worsen the pain, that is not the case. In a responsible and controlled environment, stretching and using muscles and joints at regular intervals strengthens the body to resist pain. The key is not overdoing and exacerbating the pain and wear. Yoga and other light exercises are excellent for mitigating joint pain. In addition, there are a variety of specialty exercises and routines designed to help with joint pain, so finding the right ones to use through the holidays shouldn't be a problem. If you are unsure, consult a physical therapist about developing a routine.
Reduce Activity
As for preventive care, make sure to spread out activities as best as possible. Reducing trips and activities in a single day can help as well. Too much movement can result in increased inflammation. For severe cases of joint pain, it might be worth talking to a doctor about possible options.
While the holidays can be a lot of fun, they can also be a lot of work. Cold weather exacerbating joint pain is a common occurrence during the holiday season. Fortunately, there are plenty of ways you can mitigate the pain. First aid treatment is a great start. Combined with some light exercise routines and careful planning, the holidays can still be fun without being constrained by the pain.
Orthopedic Surgeon
Are you experiencing joint pain? Dr. Dan Albright can help. As a top hip replacement doctor in Raleigh NC, he can evaluate your joint and recommend a course of treatment that will make you feel like yourself again to enjoy the holidays. To schedule an appointment, call 919-863-6808.