Specialties
Daniel J. Albright, MD is a board-certified orthopedic surgeon who specializes in the orthopedic disciplines of knee and hip replacements. Dr. Albright's areas of interest include anterior, total knee, outpatient joint, and hip replacement, especially the anterior approach to hip replacement.
Dr. Albright's Philosophy Treating Patients:
My goal with my patients is to treat you like I would treat myself and my family. I look forward to gaining your trust and giving you a joint replacement that allows a pain-free, active healthy life for decades. Most of my patients eventually forget they even have an artificial joint.
The best part of my job is seeing my patients come back to the office after surgery walking normally and without pain. It is a great reward for me to hear patients talk about all the activities they can do after surgery that they could not do before surgery, like play golf and tennis, play with grandkids, travel, hike, and many other activities.
Click on each of these tabs to know more about various services offered by Daniel J. Albright, MD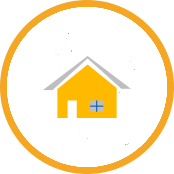 Outpatient joint replacement is a surgery that does not require an overnight hospital stay. Joint replacement is a surgical procedure in which the worn, damaged surfaces of the joint are removed and replaced with new artificial parts. Your doctor may consider a joint replacement if you have severe pain which limits daily activities and is not relieved with medications, injections, physical therapy, or other treatments.
He is dedicated to providing the best possible care available for people of all ages and all walks of life. He is known for his empathy, patience, and willingness to take the time to listen to patients whose complex problems may take more time to address. You can read what his patients have said on the Patient Testimonials Page. Dr. Albright takes the time to create individualized treatment plans for acute and chronic problems that will best maximize his patient's life.
Caring Service
The opportunity to provide patient care is an honor and a privilege. Dr. Albright appreciates this and is compelled to perform at his best all the time and bestows us with a responsibility that is never to be taken lightly. He strives to provide efficient, reliable, trustworthy orthopedic care in a friendly and comfortable atmosphere.
Dr. Albright is keen on maintaining a high standard of orthopedic surgical care through continuous study and exploitation of cutting-edge techniques. His comprehensive training fosters ties with educational institutions, which allows him to offer patients the latest advances in orthopedic care. It is his level of belief that their efforts serve to expand the knowledge base and enhance the quality of care in our communities.
If you have an orthopedic condition and wish to be advised on the most appropriate treatment, please call to schedule an appointment or click here to get online appointment.