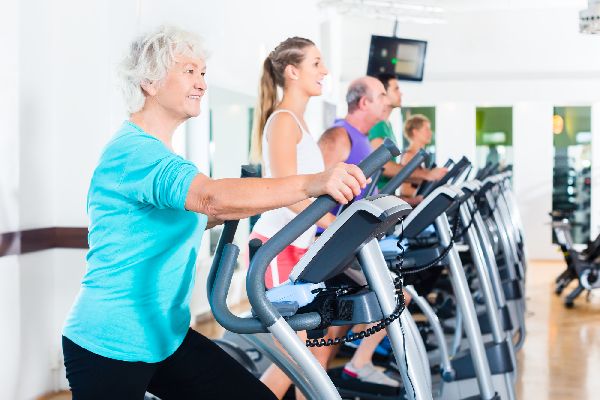 For the recovery process
after
knee surgery
to work, exercise must be the highest priority. After release from the hospital, the next step is physical therapy. Strengthening the muscles around the knee joint is essential to stabilize the knee. Exercises for flexibility and restoring range of motion are also done during physical therapy, but the most critical activity is also the simplest - walking. Even though walking is essential for achieving excellent results, do not substitute it for physical therapy exercises.
Recovery from knee replacement surgery is a slow process. The patient will create a new normal of activities. Yes, most activities will be possible, and now they can be done without pain, but there will be some limits. Knee replacements can wear down if they are abused. And the first replacement will be the best so the patient will want to take care to keep it in good shape.
Low impact activities should be the norm to increase the lifespan of the knee replacement. Activities such as swimming, bicycling, golfing, walking, elliptical workouts, ballroom dancing, rock climbing, hiking, water aerobics, and yoga are all excellent low-impact activities for people recovering from knee surgery. They will help maintain fitness without eroding the knee implant.
Jogging/running, skiing, jumping rope, jumping jacks, racquetball, and dance that includes jumping, hopping, or leaping are all high-impact activities. Engaging frequently in these sports will shorten the life of the knee joint. Any activity where the knee is pounding against a hard surface should be avoided.
Any activity or sport where the knee is twisted should be approached with caution. Games such as soccer, basketball, squash or tennis require quick turns that twist the knee. Before engaging in these sports, consult your doctor. Some exercises can be done that will help protect the knee from damage.
After undergoing knee replacement surgery and working hard to recover that last thing a patient will want to do is to have to go through it all again. With a determined dedication to physical therapy, any patient can have a very active lifestyle after surgery.