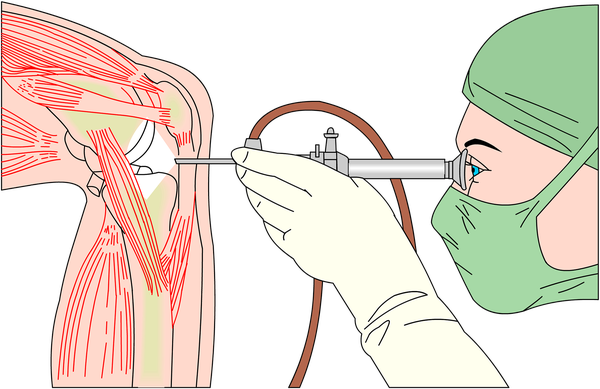 When an individual damages the cartilage or a meniscus in the knee, they may have the problem corrected by undergoing arthroscopic knee surgery. Arthroscopic knee surgery is an invasive procedure in which a surgeon removes scar tissue so that it returns stability to the knee..
What Happens During an Arthroscopic Knee Surgery?
Arthroscopic knee surgery is a minor surgical procedure and typically takes between 30 and 45 minutes to complete. During the surgery, most patients are placed under general anesthesia. The surgeon then makes several minor incisions on the affected knee. After that, a fiber-optic cable is positioned in the joint to enable the doctor to see the area in which he is operating. Removing the damaged section of meniscus or cartilage follows, then the incisions are closed. The removal of the scar tissue leaves the knee joint smooth and stable.
Recovery from Arthroscopic Knee Surgery
Recovering from this type of knee surgery takes time and occurs in stages, just like with every surgical procedure. Depending on the physical health of the person in question, the exercise regime, overall lifestyle among other factors, recovery from arthroscopic knee surgery could take anywhere from two to six weeks.
The first three days after surgery involves some pain for anyone who has undergone the procedure, so people usually use crutches to assist with walking during this period. When the patient feels less pain, they then walk with a cane. With walking and leg strengthening exercises, most people regain normal use of their knee within four to six weeks. The swelling, pain, and limited motion ceases three to four months after the surgery.
Ultimately, the recovery period for those who have gone through this process varies per person, so it's not easy to predict how long it will take a particular individual to recover from the surgery completely.
For more information, contact Dr. Dan Albright at 919-863-6808. Learn more about how we can treat your knee.