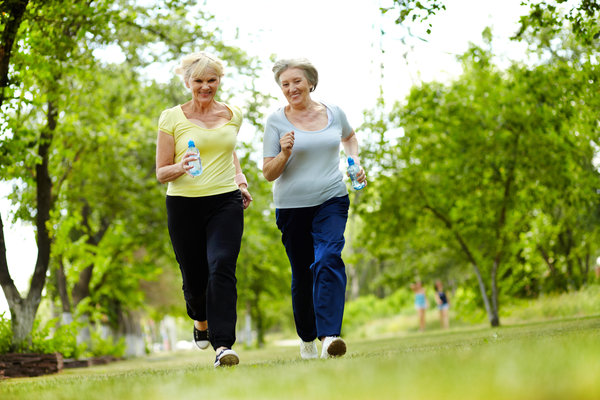 Any surgical procedure
is a stress on the body. Patients with mobility limitations see hip replacement surgery as their hope to return to their usual activities without pain. Although anterior hip replacement surgery is a less invasive procedure than the posterior approach, the body still needs time to heal and adapt. So, what happens post-surgery and how long before a patient is up and walking after
anterior hip replacement
surgery?
Patients should be
aware that after anterior hip replacement surgery they will initially feel their movements are more limited than before. This lessened mobility is a direct result of the surgery, and the body needs time to heal. During the recovery period, a series of physical therapy procedures are scheduled to work out the hip and leg muscles to help them adapt to the new prosthetic joint. Strong hip and leg muscles help keep the artificial joint in place.
The first time
a patient is going to get up and start walking will range from a few hours up to two days after surgery. That range depends on the physical fitness of the patient before the surgery, pain tolerance and control, and the patient's attitude towards their new hip. A walker will be used with these first steps. The first steps will be short in stride and endurance. Take it easy and don't rush. With each attempt, the physical therapist will increase distance and time. In time the walker will be exchanged for a cane. Now the amount of time walking will be raised even more until the patient can walk on a flat surface for about one block without difficulty.
After a while, neither a walker nor a cane will be needed. Then it's time to start the next step of rehabilitation: walking up and down stairs. Descending stairs is more difficult than ascending, but with time and patience, the patient will be able to move around as they did before.

Strength and balance training lasts 6 to 12 weeks. Before giving the final green light, the surgeon will check on the patient's progress and ask for an X-ray. The X-ray is used to see if the new joint is properly positioned and functioning as is should. Once all phases are completed, the patient is good to go. Once released from a physical therapists care, the patient will be given a set of recommended exercises to continue on their own. Continuing with these exercises is important to achieve the best results with the new artificial hip.
Most patients return to sporting activities when they have fully recovered their balance and strength. However, be cautious and don't push too hard. A doctor should be consulted before returning to any demanding sport especially activities that involve a high risk of falling, jumping or high-impact movements.
For more information on anterior hip replacement, contact Dr. Dan Albright at 919-863-6808.