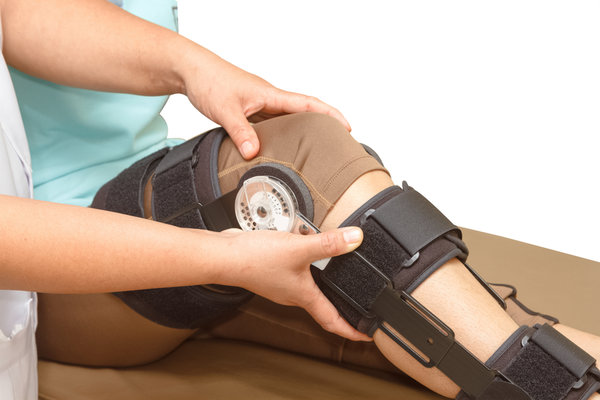 What are Knee Braces?
Knee braces are supports that you wear for an injured or painful knee. Some people use them to prevent knee injuries during sports. These braces are made from combinations of plastic, foam, metal, elastic material and straps. Also, they come in different sizes, colors, and designs.
When are Knee Braces Helpful?
Knee braces have become a standard treatment option for a lot of athletes or people who suffer from knee pain. They are inexpensive, easily available and comfortable to wear. But when are these contraptions helpful and will using a knee brace help prevent injury? Usually, there are two reasons to wear a knee brace:
Pain relief
Structural support

What Kinds of Knee Braces are There?
There are mainly four types of knee braces:
Prophylactic braces. These are designed to protect the knee from any injury that may occur during sports.
Functional braces. These are used after a knee injury- giving support to the injured knee.
Rehabilitative braces. Typically designed to limit movement of the knee to protect injured ligaments while the knee is healing.
Unloader/Offloader braces. These are usually prescribed for people with osteoarthritis of the knee to provide pain relief.

Are Knee Braces Useful?
Knee braces are sometimes worn to provide knee stability or prevent injury while protecting the knee during healing from an injury or surgery. But the concern of most of the peoples is- are they effective?
In general, the first three braces mentioned are the most effective ones. Knee braces help some people more than others, so it varies from person to person. Some people argue that knee braces result in increasing the number of knee injuries in athletes. While most individuals who wear knee braces claim that they help, doctors are still trying to learn more about why they work.
According to a study, 49 people with knee OA aged 45 - 87 who wore a knee brace experienced less pain and disability after six months of use. "A brace can add some level of increased activity and stability, but all other things are just as important." said study researcher J. Richard Steadman, MD, founder of the Steadman Phillipon Research Institute in Vail, Colorado.
A knee brace can be effective in some cases. Someone who has arthritis can use an unloader or an offloader knee brace which may help them in the quest to stay active. Apart from that, it is also beneficial to keep the leg muscles and ligaments in good condition. Some people use it to improve their posture.
The need for a brace should be determined by a physiotherapist or a doctor. It can reduce strain on the knees, but a proper evaluation is necessary to decide if you should use a knee brace and what type should be utilized.
For more information, contact, Dr. Dan Albright at 919-863-6808.