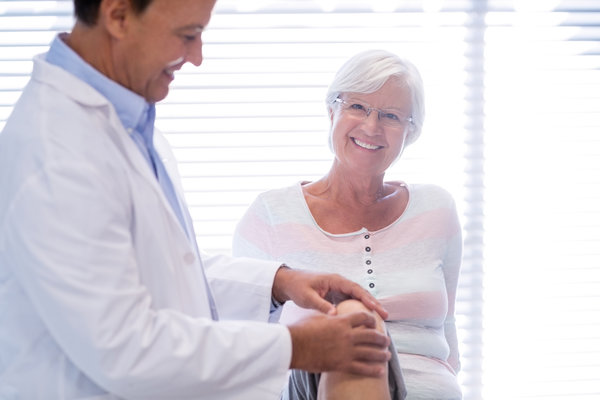 People who suffer from a knee injury or arthritis usually undergo total knee replacement surgery (arthroplasty) to enable them to correct the function of the joint. Pre-operation, surgeons typically measure the health of the joint using a series of exercises that test the client's range of motion, the strength of their knee in addition to how far they can walk. After the operation, however, surgeons rely on Patient Reported Outcomes (PROs), that is, questionnaires that clients fill out reporting how they feel after total knee replacement surgery. Two PROs that surgeons use to assess the success of arthroplasty are the Western Ontario and McMaster Universities (WOMAC) Osteoarthritis Index and the Oxford Knee Score.
Patient-Reported Total Knee Replacement Surgery Tools
Surgeons use patient-reported tools to gauge the success of arthroplasty because these devices eliminate the surgeons' bias from the results. Here is a look at the two most commonly used indices.
WOMAC Osteoarthritis Index
This index is a 24-item questionnaire that patients fill out to enable surgeons to assess their joint stiffness, pain, and functionality. Each item is measured on a 0-4 scale (none, mild, moderate, severe and extreme), with the result expressed as a percentage of the highest possible score (96). A higher score on the WOMAC Osteoarthritis Index indicates that the patient suffers worse pain, stiffness, and functionality. Therefore, a high score on the index shows that total knee replacement surgery was unsuccessful or ineffective.
Oxford Knee Score (OKS)
Developed by a team of researchers from Oxford University and the Nuffield Orthopedic Center, the OKS is a 12-item self-assessment questionnaire that measures the pain and functionality of the knee after total knee replacement surgery. The OKS offers patients five options under each item. A patient's score with this index is written as the actual score out of 60. The lower the score (for instance, if it fits the 0-19 range), the worse the patient's condition.
With the scores from these questionnaires, surgeons can decide the best way forward for their patients.
For more information on total knee replacement surgery contact Dr. Dan Albright at 919-863-6808.