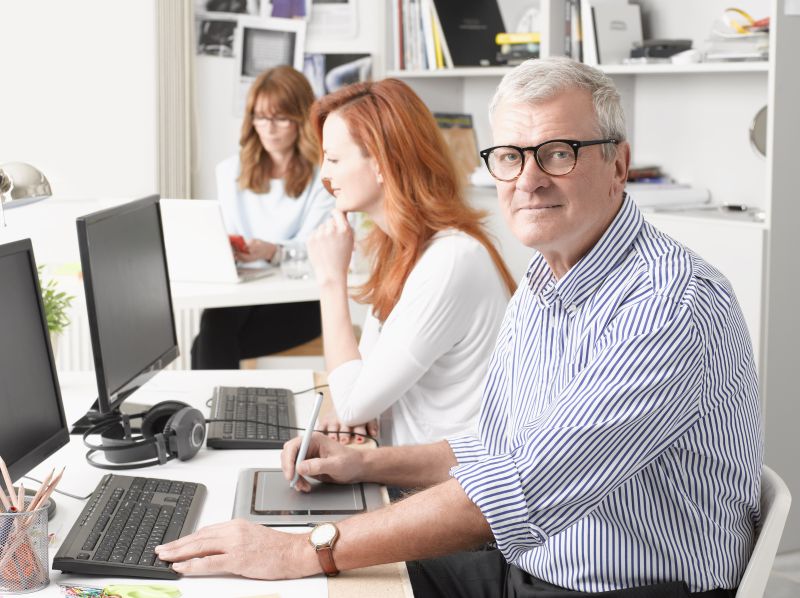 Undergoing joint replacement surgery can dramatically change a person's life. Whether at home or in the office, a person's quality of life can improve once the appropriate medical care is received. An orthopedic surgeon can help patients make informed decisions regarding whether a knee or hip replacement surgery is suitable for them.
Why Hip Replacement Surgery?
It's a fact that people are staying in the workforce longer than ever before. But our bodies don't stop aging just because we decide to work longer. According to statistics, the average retirement age in the United States hovers around 61 years old. However, 54% of employees surveyed said that they intend to keep working far past this milestone.
If chronic hip pain stands in the way, it makes sense why somebody might choose to get hip replacement surgery to enhance and extend their ability to work. In addition, it may be time to talk with an orthopedic surgeon if it's becoming challenging to function at work and carry out daily occupational tasks like walking, lifting, or driving.
What is Work Like After Joint Surgery?
Hip replacement surgery can be truly life changing. Patients who go through a successful procedure deal with less pain, a better range of motion, and enjoy life to the fullest. But because of limited sick leave and loss of income, a common question surgeons are often asked is, "How soon after surgery can I start working again?"
Following a short stay in the hospital, post-recovery patients are typically sent home with self-care instructions. It takes between three to eight weeks after surgery for a person to return to most activities. Of course, the path to a full recovery happens on an individual basis. Depending on a person's health before surgery, it could take longer. Generally speaking, though, the timelines for return to work include the following:
Office workers: 4 – 6 weeks
Mixed labor workers: 3 + months
While those who sit at a desk can expect to return to work sooner, labor workers may need to reevaluate their positions. Any physically strenuous job should be discouraged to prevent future joint damage.
Orthopedic Surgeon
In summary, a knee or hip replacement surgery has the potential to not only improve – but also lengthen – a person's work life. If you have questions about transitioning back to a full-time schedule, Contact Dr. Dan Albright, orthopedic surgeon, at 919-863-6808 for an appointment.