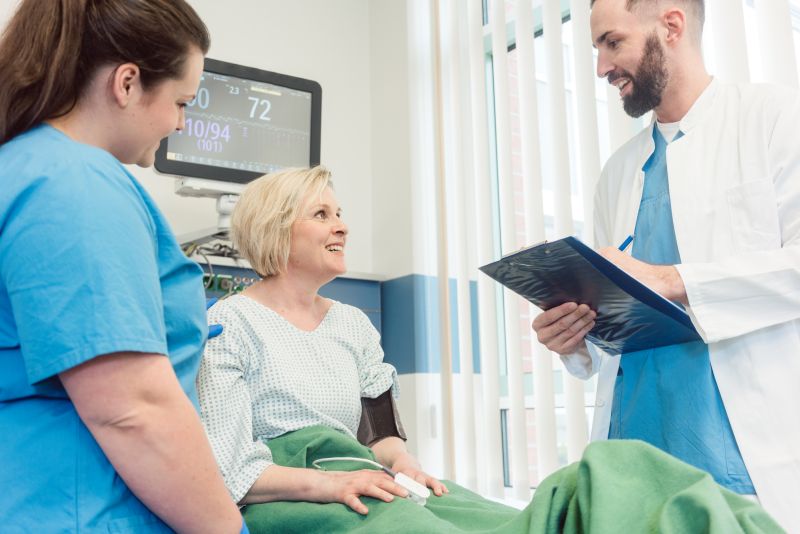 People with
mobility issues, backache, and hip pain often opt for hip replacement surgery to restore their quality of life. After hip replacement surgery, people can perform most activities of a healthy person without facing back and hip pain. This article discusses the recovery period and what quality of life one should expect after a
hip replacement
surgery.
Tips for the Best Possible Hip Replacement Company
Immediately after
a hip replacement surgery, one should not expect a drastic change in lifestyle. There can be mild to moderate pain, and most doctors suggest a three-day hospital stay. This period can vary from person to person and depends on the patient's health and fitness.
Day 1 (Surgery day):
The post-surgery patient usually cannot move without assistance, and there can be mild to moderate pain. All surgeries come with post-surgical inflammation and pain. Patients are given pain medications to reduce discomfort. A few hours after surgery, most patients will be encouraged to stand and take a few steps.
Day 2:
Patients are accompanied by support staff, helping them in daily life activities like walking, sanitation, and hygiene. During this recovery stage, patients are assisted in walking. Special exercises are also suggested to speed up the recovery process.
Day 3:
On the third day after hip surgery, there is a surge of potential pain and inflammation around the operated hip region. This pain is because the body is responding to injury (the surgery) by transmitting pain signals to the brain. However, significant measures and pain killers can be taken on doctor's advice to conquer the pain and swelling on day three effectively.
Things begin to improve significantly after the third day because the patient is instructed to walk and perform exercises that boost the healing process. Gradually, the patient starts walking freely without support. After evaluation, patients can be discharged with instructions and take-home medications.

Tips For A Faster Recovery

Eat a well-balanced diet to provide body and healing hip with enough energy and proteins to strengthen muscles.
Don't take risks that may result in falls and injuries. Accidental falls and slips are the main reason for hip replacement surgery. For safety, any floor hindrance, uneven edges, carpets or rugs should be removed.
Use a toilet seat adapter and a shower chair for an easy time in the bathroom and during the shower without disrupting the back or hip joint. The bathroom and shower floor should be non-slip.
The swelling of hips and legs can be improved by placing a pillow below the legs to elevate them during sleep.
Use a lift chair to keep the legs straight and below the hip.
Keep the legs in a forward-facing position and don't bend too much while standing up, sitting down and walking.
Twisting of hips should be avoided as far as possible for up to two months. This precaution is for anyone participating in sports, which is where twisting is likely to happen.
Don't lift heavy weights or perform strenuous exercises until allowed by your doctor.
Don't sit with your legs crossed.
Practice safe sleeping positions until fully recovered.
Slow and steady is the course for hip replacement surgery recovery. Follow all recommendations faithfully and you will soon be back to your routine minus the hip pain.