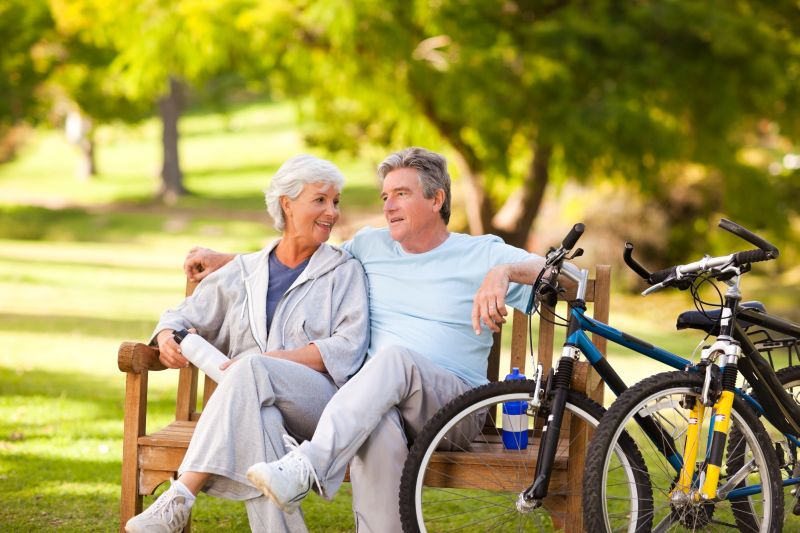 Many seniors fear falling and breaking a hip, but one of the biggest health concerns is heart health. They often take their health lightly throughout their life, but when heart function deteriorates, they start looking for habits that can promote a healthy heart. There are many lifestyle changes that seniors can adopt to minimize cardiovascular issues. Here are some health tips that will improve your heart health.
Heart Health Tips
Exercise
Okay, I hear the groaning, but exercise is essential and should be incorporated into your daily routine. It doesn't have to be a rigorous class or something you dread. Exercise can come in any form. A simple walk to a nearby shop counts as a healthy routine provided it is carried out regularly. Find an activity that you enjoy, and that includes body movement, and do it.
Stop Smoking
Smoking should no longer be a part of your routine as it will deteriorate your heart's condition much faster than anything else. It is imperative to quit smoking as soon as possible. When smoking, nicotine harms the blood vessels interior, reducing the amount of oxygen the heart receives. This reduction makes the heart beat faster, and the damaged blood vessels work harder. Once you stop smoking, this damage starts to heal and reverses the effects.
Increase Whole Foods
Incorporate as many fruits and vegetables as you can into your diet. Healthy whole foods help clear the arteries of plaque. Plaque is composed of cholesterol, fatty substances, calcium, cellular waste products, and fibrin (a clotting material in the blood). Reducing plaque will also help minimize the chances of the hardening of blood vessels that can put a strain on your heart, leading to a heart attack.
Reduce Stress
Reducing stress is easy to say but hard to do. Stress seems to be ingrained in our modern lives in today's world, but stress raises blood pressure, overworks the heart, and lowers oxygen levels in the blood. Over a prolonged period, stress increases the chances of strokes and heart attacks. Taking a few moments throughout the day to stop and calm yourself will reduce stress and increase focus. Meditation has been shown to help reduce stress, but search out a stress reducer that works for you.
Lose Weight
If you are overweight, then your first goal should be to shed those extra pounds. Extra weight places a strain on the heart muscle, increasing the chance of a severe heart attack. Just losing a few pounds can make a difference. Instead of going on a crash diet, make small lifestyle changes like increasing whole foods, reducing sugar, and increasing exercise, and the weight will come off little by little.
Reduce Sugar
Intaking large amounts of sugar has a detrimental effect on the heart. When blood sugar levels spike and insulin levels are elevated, obesity and heart disease risks also go up. Keep a check on your blood pressure as well as blood sugar levels. Adopting whole foods into your diet helps balance blood sugar levels as well as reduce blood pressure.
Orthopedic Surgeon
Taking care of your entire body is the goal of a healthy life. Some of the same habits that are bad for your heart are also bad for your joints. Improving your lifestyle will benefit the whole of you. If you are experiencing joint pain, contact Dr. Dan Albright for an evaluation. Call 919-863-6808 and set up an appointment today.