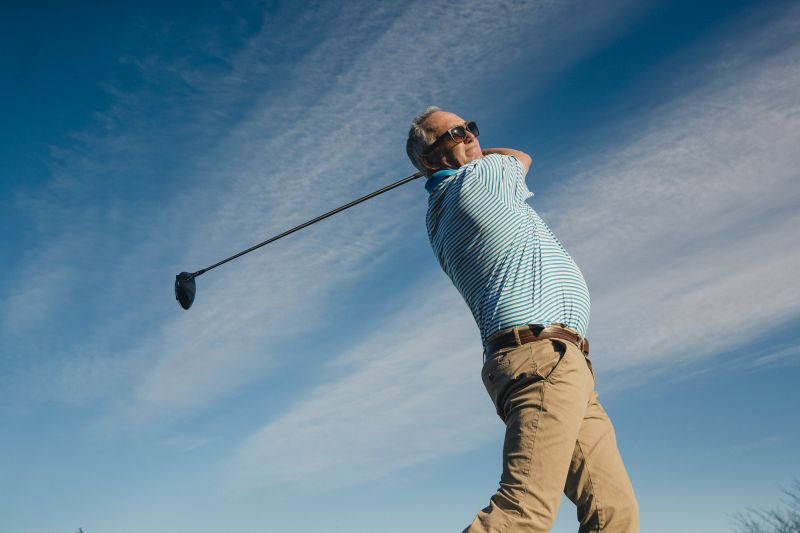 It can take you by surprise. The hip swivel and golf backswing that used to be so easy can now literally bring you to your knees. Unfortunately, pain and stiffness may make those days of walking, dancing, and golfing a distant memory. The good news is you don't have to watch life passing you by. Moving around without pain may be possible again with total hip replacement surgery.
Why Hip Replacement?
Conditions such as arthritis, avascular necrosis, or injury can leave sufferers with chronic hip pain that can severely limit their movement. As a result, performing even the simplest tasks can become an ordeal and adversely affect one's quality of life.
Total hip replacement surgery aims to ease hip pain and stiffness after non-invasive treatments, such as medication, injections, or physical therapy, no longer work. In addition, a partial or total hip replacement surgery can help reduce pain and stiffness so patients can again do activities they enjoy.
What's Involved in a Hip Replacement?
In a total hip replacement procedure, damaged cartilage and parts of the hip bone are removed, and an artificial hip joint (ball and socket) is inserted and fit into place.
The Recovery Process
The recovery process is a vital component of the hip replacement surgery process. Patients can expect to spend approximately 6-12 weeks after surgery recovering before resuming everyday activities, such as walking, gardening, and driving. However, it will be 6-12 months post-surgery before patients can expect full recovery of their new hip joint. Length of recovery will depend on the fitness and health of the patient before surgery.
Rehabilitation
After surgery, physical therapy is performed to strengthen the hip, glute, leg, and core muscles. Strong muscles can stabilize the hips and ease the pain patients may experience when bending and pivoting. Physical therapy can also help the patient slowly work to increase their range of motion (ROM) post-surgery. A physical therapist will focus on teaching stretching and strengthening exercises for the lower body. Patients will be encouraged to practice these exercises several times per week and work on gradually increasing the intensity over time.
Easy Does It
After surgery, it can be tempting to want to return to doing activities with the same intensity as years ago. However, be mindful that overuse of your new hip joint can cause painful flare-ups. Modifications to motions and movements can reduce the frequency of these flare-ups.
Be patient with your recovery, and don't hesitate to ask your doctor or physical therapist for recommendations to help you get the best possible outcome post-surgery.
Orthopedic Surgeon
Are you experiencing hip pain that is restricting your activities? Hip replacement surgery may help. Dr. Dan Albright, a hip replacement surgeon in Raleigh, NC, can help. After a thorough consultation and examination, a treatment plan can be developed to get you back on the road to participating in the activities you love. Call for an appointment today at 919-863-6808.