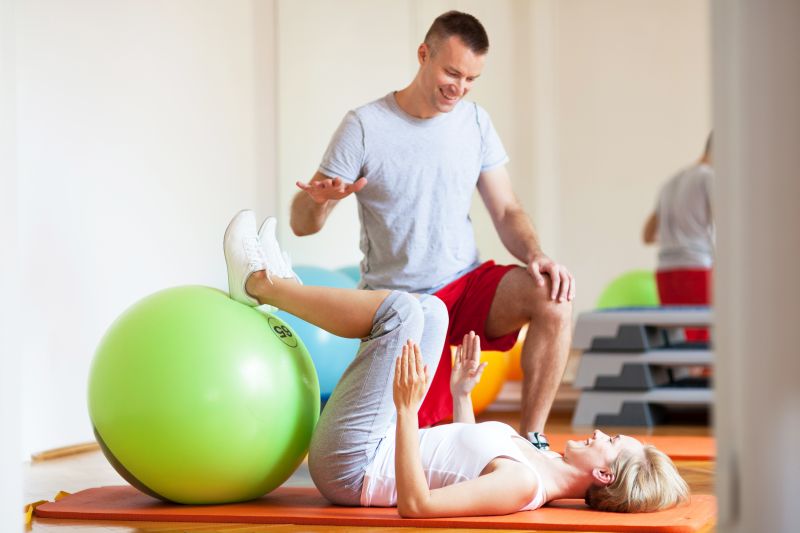 Since its introduction in the early 19th century, physical therapy has helped millions of people of all ages with different health conditions and injuries. It restores function and assists patients in leading pain-free lives.
Physical therapy plays a vital role in hip arthritis treatment. It helps the patient improve their strength, range of motion, and regular movement in the legs and hip.
For patients with hip arthritis, here are some ways physical therapy can help manage hip pain effectively.
The Aim of Physical Therapy in Hip Pain Management
In hip arthritis management, the main aim is to get the patient moving safely and effectively. The physical therapist helps you achieve this by coming up with a customized plan of care according to your specific situation and clinical goals.
The physical therapist works every stage of the rehabilitation journey performing these essential functions:
Creating an exercise program to help you improve your balance, strength, and range of motion.
Help relieve joint pain and stiffness using cold and hot therapy.
Train proper body mechanics to help alleviate hip pain to improve function.
Train how to use assistive devices.
Improving Your Muscle Strength and Range of Motion Through Exercise
Exercise might seem counterintuitive if you live with hip arthritis pain. However, lack of it can make your condition worse. Below are some of the forms of exercise that your physical therapist can incorporate into treatment to help improve mobility.
Range of Motion Exercises
The hip ball and socket joints allow for forward, backward, sideways, and rotating movements. Limited sideways and rotating movement are some of the early signs of hip arthritis. As the disease progresses, all the ball and socket joint movement in the hip might become difficult, limiting the range of motion.
Physical therapy uses a range of motion exercises to improve the movement of ball and socket joints which ultimately stimulates their healing, protecting them and the surrounding tissues from damage.
Strength-Training Exercises
The physical therapist helps you improve core muscle strength by increasing the intensity of your exercise gradually. This program is beneficial if you have severe hip arthritis.The physical therapist has you do light impact exercises to start with, such as stationary bike exercise, walking, or yoga. The next stage involves muscular endurance exercises, which are light strength training. In the final phase of the program, the therapist has you doing proper strength training.
Orthopedic Surgeon
Are you experiencing chronic hip pain? Dan Albright, MD, is a certified orthopedic surgeon who provides high-quality surgical and non-surgical treatment of arthritis for knees and hips. We would be happy to evaluate your hip pain and recommend a plan of treatment. Call 919-726-4366 and set up an appointment today.