I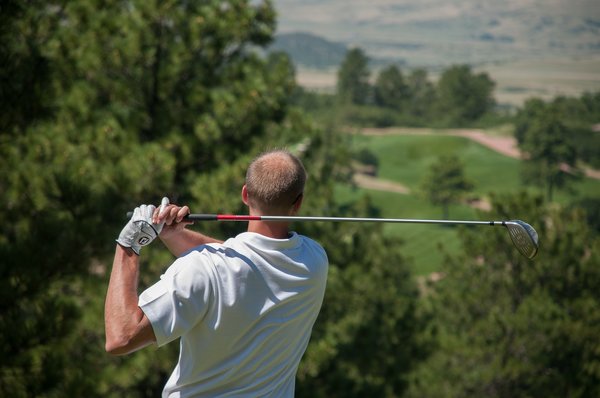 n this day and age, total hip replacement surgery has become routine and is extremely successful in helping reduce pain and improve a patient's mobility. This surgery is not the first thing recommended when a patient develops hip pain but is usually a last resort after non-surgical treatments have failed. Except for the situation where an accident resulted in a broken hip, scheduling hip replacement surgery can be done at the convenience of the patient. Planning the recovery to work around the patient's activities is ideal.
The Surgery
There are two steps to a total hip replacement surgery. First, the damaged femoral head of the leg bone (the ball) and is removed and replaced with a metal or ceramic ball. Second, the pelvis is fitted with a new metal or ceramic socket. Both the anterior surgical approach and posterior surgical approach will require several weeks to months of recovery time depending on your age and physical condition before the surgery. However, the anterior approach usually has fewer movement restrictions immediately after surgery.
Planning the Right Time
Which time of year is the best time to have total hip replacement surgery? That will depend on you and your activities. Are you a golfer or a skier? Do you garden? Do you travel? If you want to be able to participate in the activities you enjoy, plan accordingly. Begin by discussing with your surgeon the estimated recovery time based on your physical condition.
Surgery Approach
Next, discuss which surgical approach the surgeon will use. Each approach has its pros and cons, talk to your doctor how these relate to your situation and the activities you wish to do after surgery. For instance, if you want to participate in high impact activities like tennis, running or basketball, you may want to know which approach has a higher dislocation rate.
Other Factors
When you schedule surgery, will the weather be a factor? Having to use a walker or cane could be more difficult if snow is on the ground. Will getting to physical therapy be a problem? Walking is essential for hip surgery recovery so if your home is not large enough to walk around to get sufficient movement, schedule your surgery so that you can walk outside in good weather.
Will you have to coordinate with a friend or family member's schedule to have the assistance you need during your recovery time? If their time is limited when is the most critical period for them to be with you?
Plan Ahead
Planning ahead is the key to a recovery that will get you back enjoying the sports and activities you love more quickly. Wanting to be ready for golf season may be a great motivating factor to get you through those long physical therapy sessions. Soon you'll be back to scheduling those tee times.
For more information, contact Dr. Dan Albright at 919-863-6808.