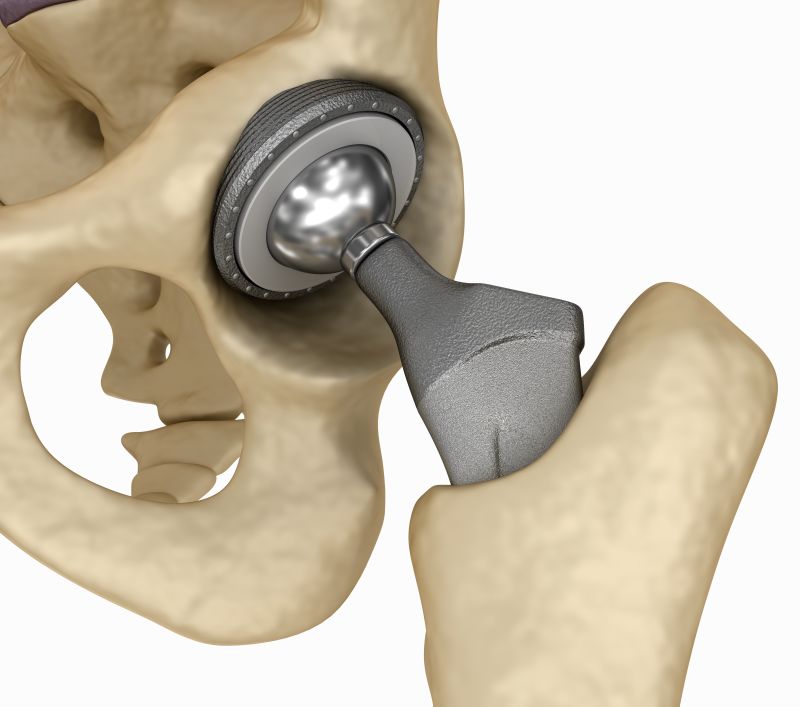 Nobody plans to have joint replacement surgery, yet approximately one million hip and knee replacements are performed in the US each year. As far as orthopedic surgeries go, it is one of the most common procedures. If hip pain detracts from the joy in your life, then hip replacement surgery might be just what the doctor ordered.
Hip Replacement vs. Reconstruction
When discussing hip replacement surgery with your doctor, there are two options: reconstruction or replacement. Due to arthritis, injury, or accident, people whose joints have suffered trauma often make good candidates for reconstruction. The goal is to stabilize and repair the damage as much as possible. This repair might be achieved through what's known in the medical field as "osteotomy" - the careful removal of bone pieces. Depending on the hip condition, a board-certified orthopedic surgeon may recommend any number of treatments, such as ligament tear repair, joint fusion, or a synovectomy operation to get rid of inflamed tissue.
Alternatively, replacement happens when a hip joint is damaged beyond repair and needs to be removed entirely. The specifics differ based on your unique needs, but generally, things are consistent between replacements.
What Happens During Hip Replacement Surgery?
It's a conversation to start with your doctor. Orthopedic surgeons will want to get informed about your health goals. What's your age? Do you have mobility issues? Struggle with chronic pain? Has your ability to walk or run been drastically reduced due to a new (or preexisting) injury?
Your doctor will recommend digital imaging of the afflicted area. X-rays allow the doctor to pinpoint where the problem lies. The surgeon will decide the best approach to the problem area. Some surgeons approach the hip from the front (anterior) and others from the back (posterior). Once the surgeon has reached the joint, the damaged bone is removed. A new femoral head is inserted into the femur bone and cemented into place. The bone will eventually grow around the implant, making the attachment stronger. In a total hip replacement, a prosthetic socket is implanted into the pelvic bone. Now both surfaces of the joint are smooth and move easily without pain.
Surprisingly, most total hip replacements take only one to two hours. The success rate is high, making hip replacements a safe and effective option for many patients.
Post Surgery
Most patients spend a few days in the hospital before heading home. Some patients require some time in a rehabilitation center before going home. When a patient goes home depends on their ability to walk a short distance and if they have assistance at home for a few weeks. Full recovery can take up to six months, but most people get back to most daily tasks after six weeks.
Orthopedic Surgeon
If you are interested in more information about hip replacement surgery, contact Dr. Dan Albright, an orthopedic surgeon in Raleigh, NC. Dr. Albright is happy to discuss the procedure in detail and help you decide if it is right for you. Call 919-863-6808 for an appointment.