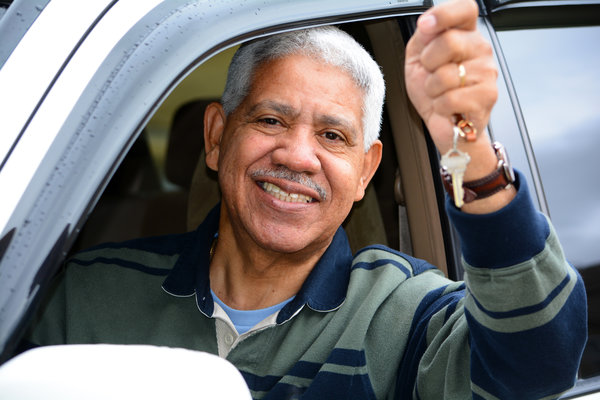 The hip joint is essential to performing many activities and is often taken for granted. This joint is a ball fitting into a socket, moistened by synovial fluid and sheltered by a series of ligaments. When not functioning correctly, there can be pain and restricted mobility. The problematic joint can reach a point where hip replacement surgery is recommended. Anterior Hip Replacement is one of the most minimally invasive techniques designed to replace both the socket and the ball of the joint. This technique makes possible a less traumatic surgery involving smaller incisions. Thus, the recovery time for a total hip replacement is reduced. However, the question remains, how soon can a patient start driving after this type of surgery?

A recent study published by the American Automobile Association evaluated the reaction time after hip replacement therapy, and based on their findings, a series of guidelines were proposed. There's a different recommendation depending on which hip was replaced. Patients are advised to resume driving 4-6 weeks post-surgery if they had the right hip replaced. This recommendation is because the right leg is used for the gas pedal and the brake. Wait time to operate a vehicle is reduced to one week when the replacement was performed on the left hip.
Some conditions rely on the type of car driven. There are different guidelines for an automatic or manual transmission. Pay particular attention if the seating in the vehicle places the knee in a higher position than the hip. This is an added strain on a healing hip. Getting in and out is a consideration. Do you climb up (trucks and jeeps) or do you sit down?
Another factor is which side the driver is operating the vehicle. Right-side driving vehicles are a rare thing in the US, but they are used in a few jobs (i.e., mail delivery) and need to be considered in those cases.
The recommended time to resume driving also depends on the surgical technique. Other hip surgery approaches require muscle re-attachments and have a higher risk of post-surgical dislocation. Patients who undergo anterior hip procedures regain a full range of motion quickly.
A discussion with your surgeon will give you appropriate recommendations about the timing of resuming driving according to the type of surgery, general health condition, and vehicle type.
For more information on anterior hip replacement surgery, contact Dr. Dan Albright at 919-863-6808.