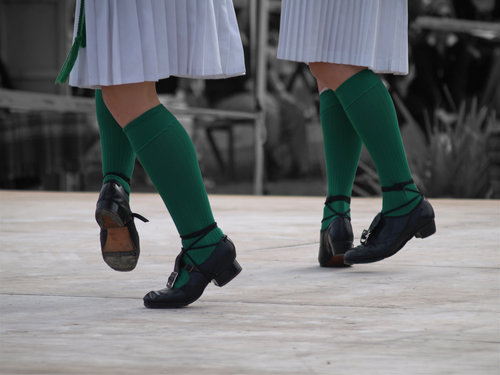 St. Patrick's Day is a day of celebration, often filled with fun, dancing, and drinking. If you enjoy dancing, the lively Irish step dancing and jigs are a great way to commemorate this Irish saint. For those that suffer from knee problems and love to dance, it can be frustrating to watch everyone else have fun dancing while you are stuck on the sidelines. For those that suffer from chronic knee pain there is a solution that can have you back on the dance floor in no time.
Knee replacement surgery is a viable option for those that suffer from chronic knee pain from degenerative diseases such as osteoarthritis or those who may have suffered a traumatic knee injury. Knee replacement surgery is a routine operation that replaces the damaged knee joint with an artificial one, usually composed of a combination of metal and plastic prosthetic parts. This surgery is meant to help patients regain mobility in their knee that was previously restricted.
After the total knee replacement operation, there will be a time of recovery and physical therapy in order to regain the strength in the leg muscles as well as to help you get a feel for the new knee. Once the recovery process is finished, the new knee can do practically everything you did before your knees began to go bad. You can now go and dance with family and friends again, take your dog out for a walk, or workout at the gym again without experiencing that aching pain and stiffness that you had prior to your surgery.
If you feel as if you would be a good candidate for knee replacement surgery, talk to your doctor and see if he is able to give you a recommendation for an accomplished surgeon. Don't let the stiffness and pain that you have in your knee hold you back from living your life the way that you want. Thanks to the advances in knee replacement surgery, you are no longer forced to suffer through the pain and continue to lose the mobility in your legs due to knee problems. Consider getting a knee replacement surgery so that you can dance a happy jig for this and every St. Patty's day.
For more information on knee replacement surgery, contact Dr. Daniel Albright at 919-863-6808.