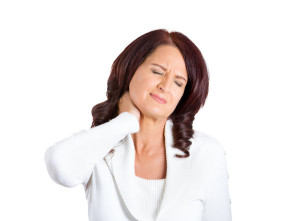 A "neck fusion" is the name given to a surgical procedure that connects together all the damaged segments of the vertebral column in the neck. Usually, this surgery is required when the discs between each vertebrae and the cervical vertebrae have become damaged because of chronic wear-and-tear or an injury. During surgery, bone growth is stimulated for linking adjacent vertebrae together and the disc(s) between one or more vertebrae are removed. Generally, a metal device is used for stabilizing the fusion until the bone growth is solid.
This cervical or spine fusion surgery is considered to be successful when the bone has restored across the fused vertebrae and symptoms are improved. It is significant to realize that every patient recovers at a different rate. The speed at which the patient heals depends on the following factors:
Use of tobacco
Mental attitude
Overall physical fitness
General level of health
There are some other factors as well, such as the severity of spinal disease or the type of surgery.
How Long Will Recovery Take?
Usually, this neck fusion process takes 2 to 3 months. The activities that the patient is allowed to do during this time completely varies on the strength of the fusion. There are some patients with strong metal fixation and solid bone so they are allowed to carry on with more activities. On the other hand, the recovery may be more cautious for individuals who have concerns about their ability to fuse the vertebrae.
What Activities You Can/Cannot Do After Surgery?
In The Hospital:
The first day after surgery, the patient will be expected to walk.
The surgeon may recommend the patient to wear a neck brace right after surgery. The patient will be informed in detail about how to wear the brace, how to clean it and how to put it on correctly.
The physiotherapist may practice stairs with the patient.
The patient will be taught on how to get out of bed.
At home:
The patient should not stay in bed.
The patient must walk every day and gradually increase the level of activity.
The patient should avoid standing or sitting for long periods of time. Positions should be changed often this helps to prevent arm and neck pain.
The patient can have sex, however, positions that cause pain in the neck should be avoided.
The patient should start regular activities slowly, such as dressing, bathing and other household activities. However, the patient is not allowed to lift anything heavier than 10 lbs or 4.5 kg.
If a patient follows the surgeon's instructions, they will avoid prolonging the recovery period and be back to normal activities in a short period of time.
For more information on neck fusion surgery, contact Dr. Dan Albright at 919-863-6808.