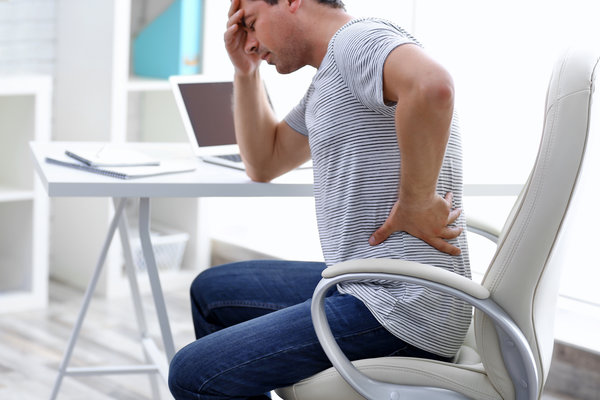 Lower back pain is one of the most dreaded but common causes of work-related disability. It is caused by various factors such as:
Adrenal gland stress
Arthritis
A bulging disc
A strained or injured muscle
Adrenal gland stress is a prevalent reason for lower back pain which is often overlooked. Adrenal glands are tiny endocrine glands found on the top surface of the kidneys. Although small, they play a significant role for the body. They aid in the production of:
Adrenalin
Cortisol which helps in balancing blood sugar and fighting inflammation
Sex hormones such as testosterone and DHEA
Aldosterone which balances electrolytes
Adrenal glands are at the forefront when the body is under stress. Therefore, when the body is under constant stress, cortisol is produced in excess and DHEA suppressed. This overload fatigues the adrenal glands resulting in reduced production of the intended hormones.
Relationship to Back Pain
The muscles which support the significant part of the lower back down to the knees and feet are related to adrenal glands. These tissues include the hamstrings, gracilis, and sartorius, and they provide support to the lower back and pelvis. When the adrenal glands are under too much stress, whether from disease, emotional/physical pressure or any other reason, the muscles supporting the back are directly affected and no longer adequately support the lower back. When the muscle support weakens, the sufferer becomes a prime candidate for injury because the body's normal biomechanics are lost.
Prevention and Treatment
Adrenal gland stress can be avoided or treated in these ways:
Health dietary changes
Using supplements to correct nutritional imbalances
Correcting any structural or physical problems
Working out emotional and physical issues
Living healthy is a great way to keep adrenal glands stable and working at optimum levels.
For more information on the causes of back pain, contact Dr. Dan Albright at 919-863-6808.