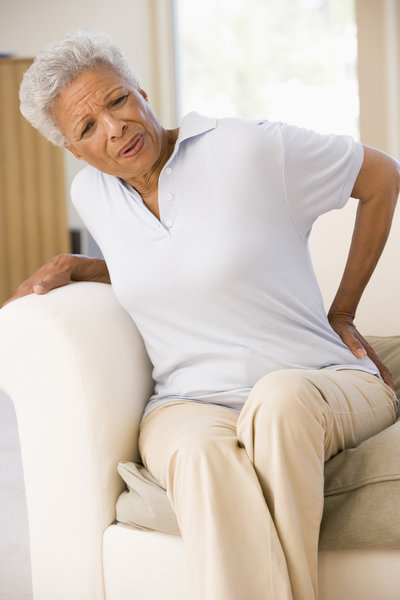 Degenerative disc disease is a common phenomenon among aging people. This disease causes the spinal discs to become weak or numb resulting in back pain. Diagnosis of the condition has often been confusing for patients. The term degeneration typically implies that the pain is going to get worse or the word disease leads the patient to believe that the condition is grave. The term degenerative disc disease is a misnomer. The situation is a normal phenomenon subject to aging adults particularly women who have reached menopause.
Recent studies link disc degeneration to loss of estrogen in the human body. Estrogen is the hormone responsible for the for the growth and development of female sexual characteristics. These features include the breasts, pubic hair and broadening of the hips. In men, the hormone plays the role of modulating libido, erectile function, and spermatogenesis. As one gets older, especially women, the level of estrogen production drops. Research has shown that there is a relationship between estrogen deficiency common at menopause and lumbar disc degeneration. Some have argued that estrogen is directly responsible for flexibility in the joints, ligaments, and pelvic muscles and therefore, a deficiency in the hormone results in friction in the pelvic muscles causing back pain.
Disc degeneration and back pain are not only limited to the deficiency in estrogen but also an imbalance in the hormone. There are cases where patients taking estrogen supplements also experience back pain. Consequently, pregnant women in their early first trimester develop back pains while their bodies are producing more estrogen.
Disc degeneration and back pain can be reduced through hormone replacement therapy (HRT). HRT therapy comes in many forms: pills, injections, creams or patches. It is essential to seek medical attention from an accredited doctor to obtain relevant advice on the proper treatment.
For more information on how to ease back pain contact Dr. Dan Albright at 919-863-6808.