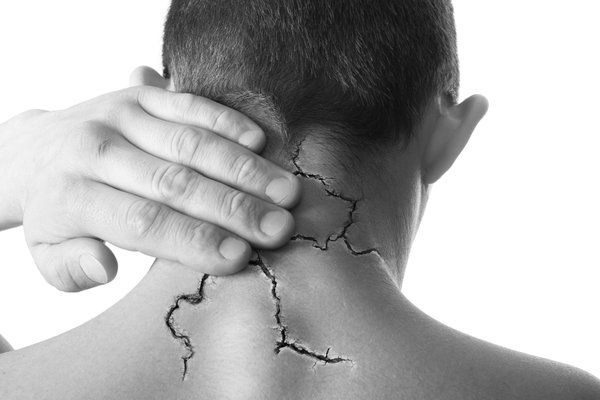 There are many reasons for neck pain, ranging from poor sleeping positions to overuse of muscles surrounding the area during activities or sports. Most of the time, people only need medication, rest and in some cases, physical therapy to recover from neck pain. However, when these methods do not relieve neck pain, the last alternative is neck surgery.
Surgeons rarely perform neck surgery to deal with neck pain because the procedure is risky. When people undergo neck surgery, they are prone to the risks associated with every surgical procedure. Additionally, neck surgery carries particular risks, including the possibility that the patient will suffer from nerve or arterial damage. Neck pain is rarely treated using surgery for these reasons.
Under certain circumstances, however, neck surgery is used for neck pain, especially in the case of a pinched nerve. There are four main surgical procedures for the neck: laminectomy, laminoplasty, cervical spinal fusion and anterior cervical disc removal. The cause of the pinched nerve determines which procedure the patient will undergo. Conditions that may necessitate surgery involve pain so severe that surgery is the only option to provide relief.
Conditions that result in neck surgery include:
Cervical radiculopathy: this condition occurs when a disk ruptures or herniates and presses against a nerve. The result is that the individual with the pinched nerve suffers from severe pain in the neck and shoulder with the pain radiating down an arm.
Spinal cord stenosis: when spurs along the spinal cord press on vertebrae, an individual suffers from pinched nerves and excruciating pain. More often than not, people with spinal cord stenosis have a hard time moving around.
Degenerative disks: diseases which lead to erosion of vertebrae cause the vertebrae to grind against each other.
Neck pain is a relatively common condition, and most of the time it has simple solutions. However, anyone with ongoing pain that is not resolved through medication or physical therapy should consult a doctor. Understanding the risks and benefits of neck surgical procedures is the key to making the right decision about whether to go through surgery.
For more information, contact Dr. Dan Albright at 919-863-6808.